virtuportal



contests



subscribe



about



help



home
News Sections: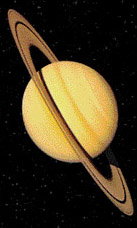 Link to:
Spectrum: Interactive Media & Online Developer News
3D Market: Applications and Trends
January 19
---
Call For Entries: Web3D RoundUP @ Web3D 2001 Conference

RealNetworks Announces Deal with PC Game Devs/Pubs
---
Call For Entries: Web3D RoundUP @ Web3D 2001 Conference

Web3D RoundUP is an event where top 3D content developers and tools providers demonstrate THEIR latest Web3D technology and applications. In less than an hour and a half, the work of over two dozen world-class developers from all around the globe will be presented to Web3D 2001 conference attendees (see Happenings).
Web3D RoundUP is now inviting content creators and Web3D tools/technology producers to submit demos for juried review. The group is experimenting with a new "video festival" format geared more towards European audiences. Historically, participants received one to five minutes to show off their best. For this show only, they will give everyone the same amount of time: 201 seconds (three minutes, 21 seconds).
Only conference attendees were allowed to submit their work in the past. Now anyone can. Submissions open to all, worldwide. The catch is that submissions from conference attendees stand a slightly better chance of being selected for the RoundUP.
29 January 2001 Deadline for submissions
7 February 2001 Selected participants notified
21 February 2001 Web 3DRoundUP

RealNetworks Announces Deal with PC Game Devs/Pubs

RealNetworks, Inc. last week announced distribution agreements with 10 not-so-leading game developers and publishers offering new games designed specifically for RealNetworks' Real.com Games.
The developers and publishers are: And Now!, Church of Electronic Entertainment, Daydream Software, GameHouse, Midas Interactive, Ninai Games Inc., Small Rockets, Ltd., WEB Corp., Wizbang Software Productions, and Zombie.
Real.com Games now has over 45 downloadable games in five genres, over 45 different Web games, user reviews, ratings, streaming previews and free game demos.
New games now available include: Jetboat Superchamps II, Clusterball, Puzzle Station, Space Haste, Jamoke, and GameHouse games. New titles currently in development are TexAtomic's big bot battles, MAD, Kayak Extreme, Art is Dead, Super Bubble Pop, Monkey Brains and Smallball.