virtuportal




contests



subscribe



about



help



home
3D Contests
Nominate Your Online World or recommend one!

Entry Form
Subscribe to the 3DEZine and not only will you receive our email updates about the 3D Web industry, but you're also eligible to WIN stuff! .
Subscribe

Virtuportal contest!
Have your 3D world featured in the VirtuPortal.. Gain valuable traffic and recognition of your work! Our adventurous readers can vote for their favorites in a number of categories such as :
Best Immersion, Most Innovative, Best Bandwidth Value, Most Useful,
AND... Most Fun!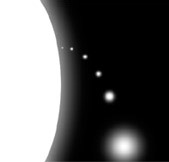 Enter the future of online media delivery: The VirtuPortal. Collecting the best of the 3D Web in a rich, multi-media information space, the VirtuPortal is a pre-eminent destination for Cyberspace. Prizes may be any of the following: software, computer accessories, peripherals. To be announced.